Legendary singer/songwriter and 2009 Grammy Lifetime Achievement Award winner Tom Paxton teases a child's imagination with his trademark children's song, The Marvelous Toy, which he originally wrote for his own child. "It went zip! When it moved/And bop! When it stopped/And whirr! When it stood still. I never knew just what it was/And I guess I never will." Many of us have shared this song with our own kids, and his new book/CD allows yet a new generation to share the childhood magic. The oversized hardback features Steve Cox's explosively playful art and the CD has 4 songs, including a new version of The Marvelous Toy, Let the Wild Wind Blow, All the Children, and an instrumental version to sing along with.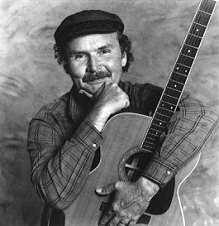 Pete Seeger best sums up the infectious quality of Tom Paxton's music: "Tom's songs have a way of sneaking up on you. You find yourself humming them, whistling them, and singing a verse to a friend. Like the songs of Woody Guthrie, they're becoming part of America."
Music in Motion sponsored Tom Paxton at the New York Music Educators Conference a few years ago. Many of the younger teachers had not heard of him, and others who remembered this popular folk singer from their younger days didn't know what to expect. But within moments the audience was enthusiastically clapping and singing along, and completely taken in by Tom Paxton's easygoing manner and the pied piper quality of his music. The Marvelous Toy was one of the highlights of that session.
Another Tom Paxton kids' favorite you don't want to miss:
Going to the Zoo Hardback & CD